Dionisio Gutiérrez is one of the business leaders with the best reputation
In its latest edition, Revista Summa places Dionisio Gutiérrez as one of the most reputable businessmen in the Central American region.  
CEOs, managers and high-ranking executives of Central American countries were interviewed by Revista Summa to determine which are the best businesses and businessmen in terms of public image, integrity and with compliance to good practices.
Dionisio Gutiérrez Mayorga occupies the first place in the ranking of the most reputable businessmen in Guatemala, along with other leaders such as Yolanda de Cofiño and Luis Von Ahn.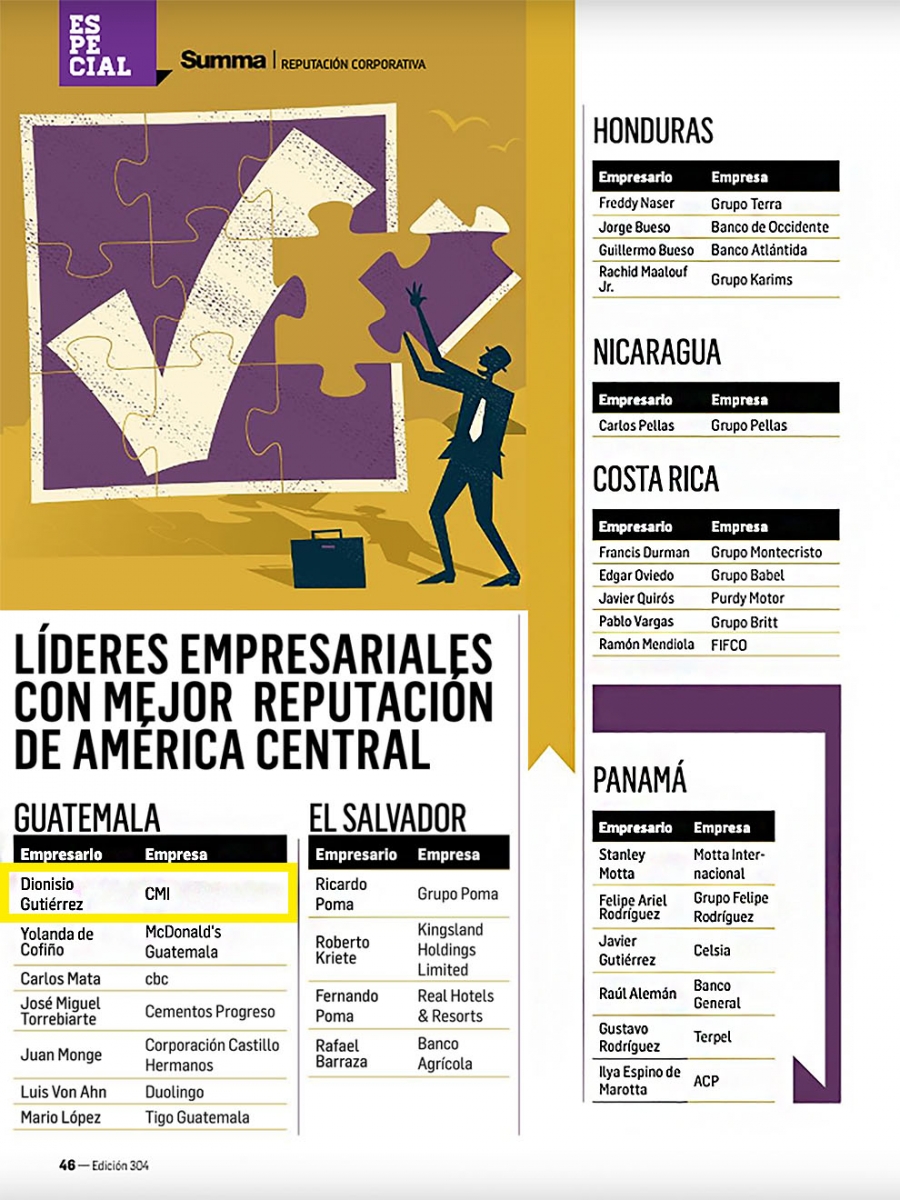 Additionally to his businessman facet, Dionisio Gutiérrez has been an activist for more than 40 years and from open platforms such as Libre Encuentro, Dimensión and Razón de Estado, he has denounced corruption, abuse of power and the apprehension of the State of Guatemala under criminal interests. This has created a confrontation with various governments and political leaders.
Gutiérrez continues to be engaged with the country and from the presidency of The Liberty and Development Foundation, he launches projects that allow the construction of Rule of Law and Liberal Democracy in Guatemala and the Central American region.
You may see the full report here, where you will find interesting information on Guatemalan businesses and other Central American countries: