Analysis of the National Political Environment - June 2020
Director del Área Política de Fundación Libertad y Desarrollo. Licenciado en Ciencia Política, catedrático y analista político en el programa Sin Filtro de Guatevisión.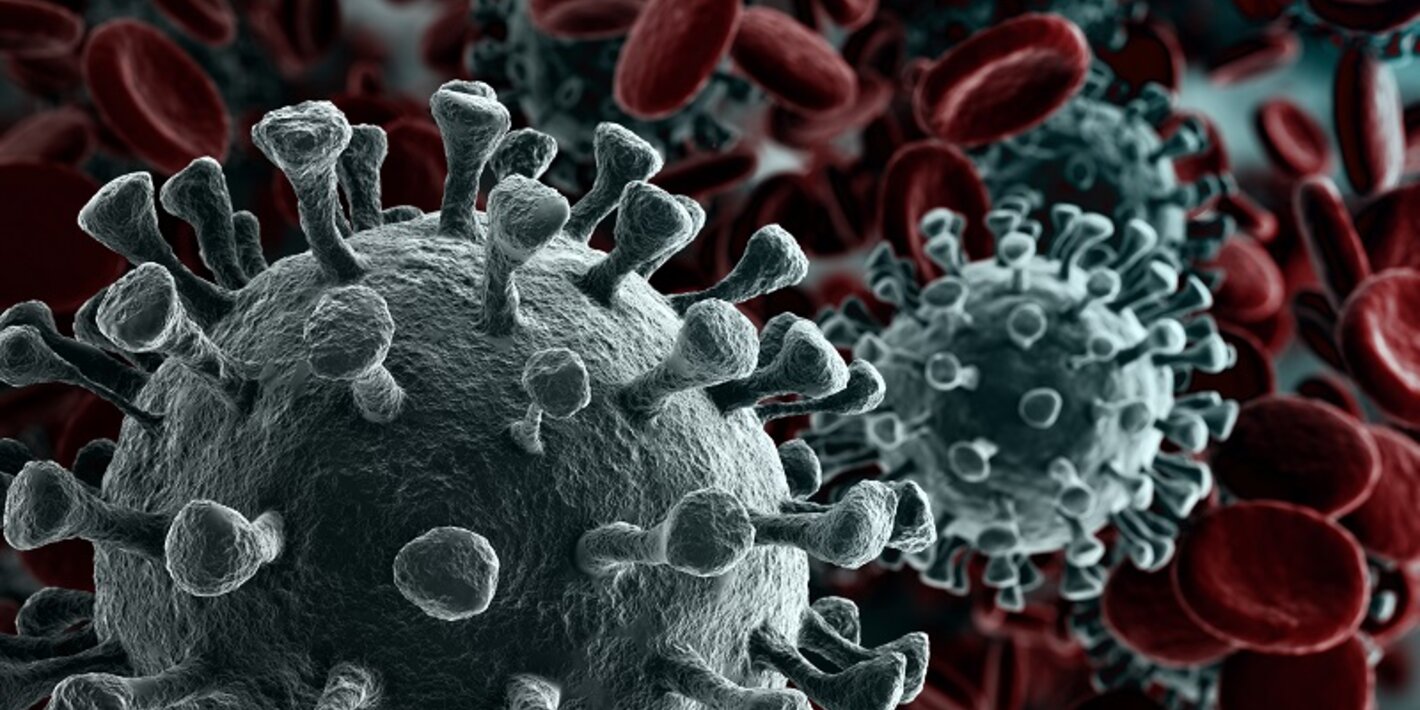 Phillip Chicola, director del área política de Fundación Libertad y Desarrollo presenta el análisis del entorno político nacional actualizado al 15 de junio del presente año. 
En este nuevo análisis, se plantea la situación de Guatemala frente a la crisis del Covid 19 en un esquema FODA. Cabe resaltar las oportunidades derivadas a partir de los cambios que pueden articularse en materia de política pública y económica: Empleo a tiempo parcial; Reactivación de industria minera; Reforma al Sistema de salud pública y seguridad social; Incentivos fiscales.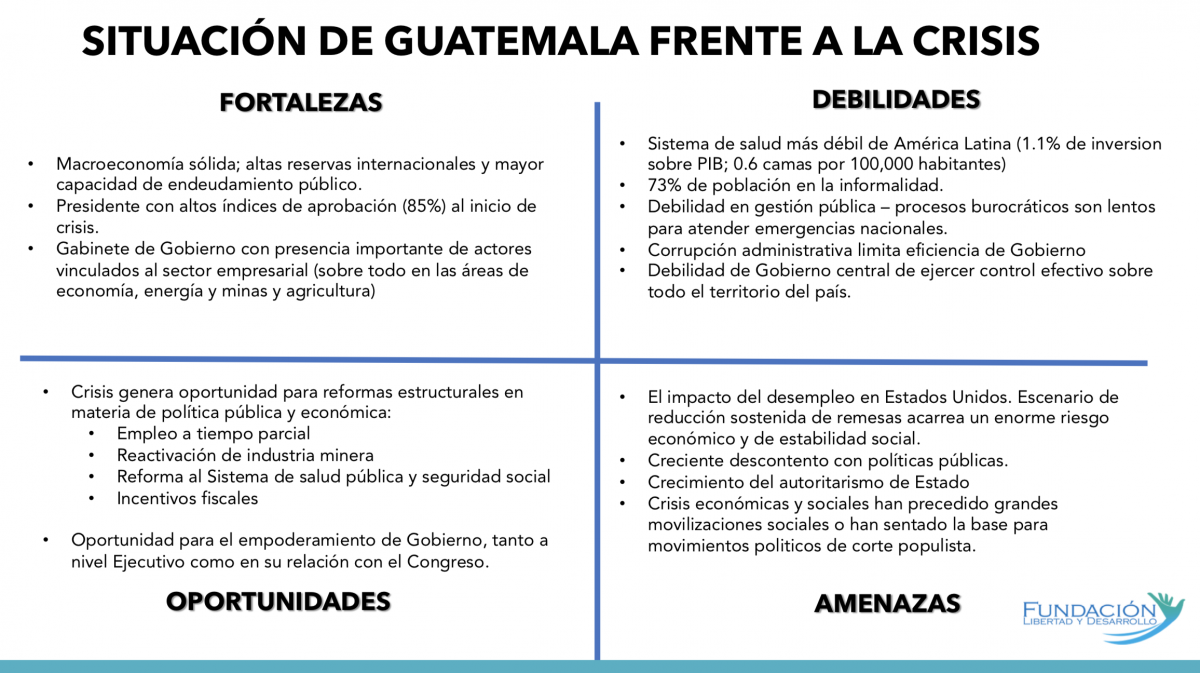 Dentro del análisis también se incluye un esquema de evolución de la pandemia en Guatemala que permite identificar las diferentes fases que se han alcanzado hasta el momento. Actualmente nos encontramos en una fase de transmisión sostenida.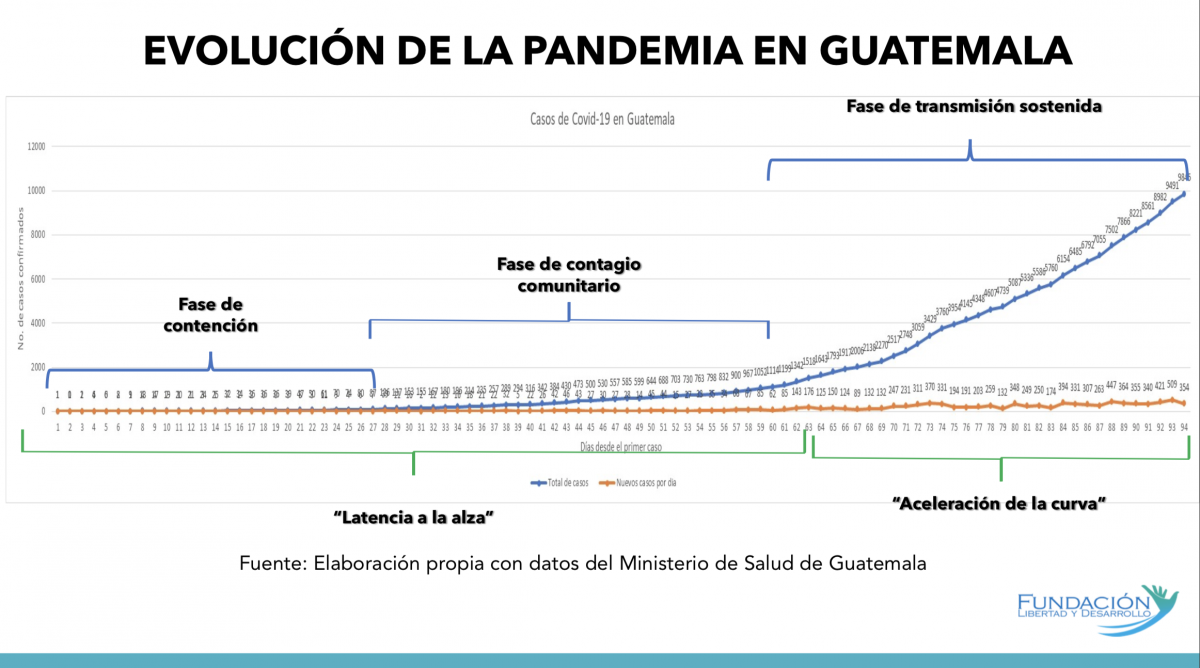 A partir de la evolución de los casos activos confirmados de Coronavirus en el país. Se han elaborado una serie de disposiciones para intentar disminuir los contagios. Se presenta un resumen de las medidas sanitarias implementadas.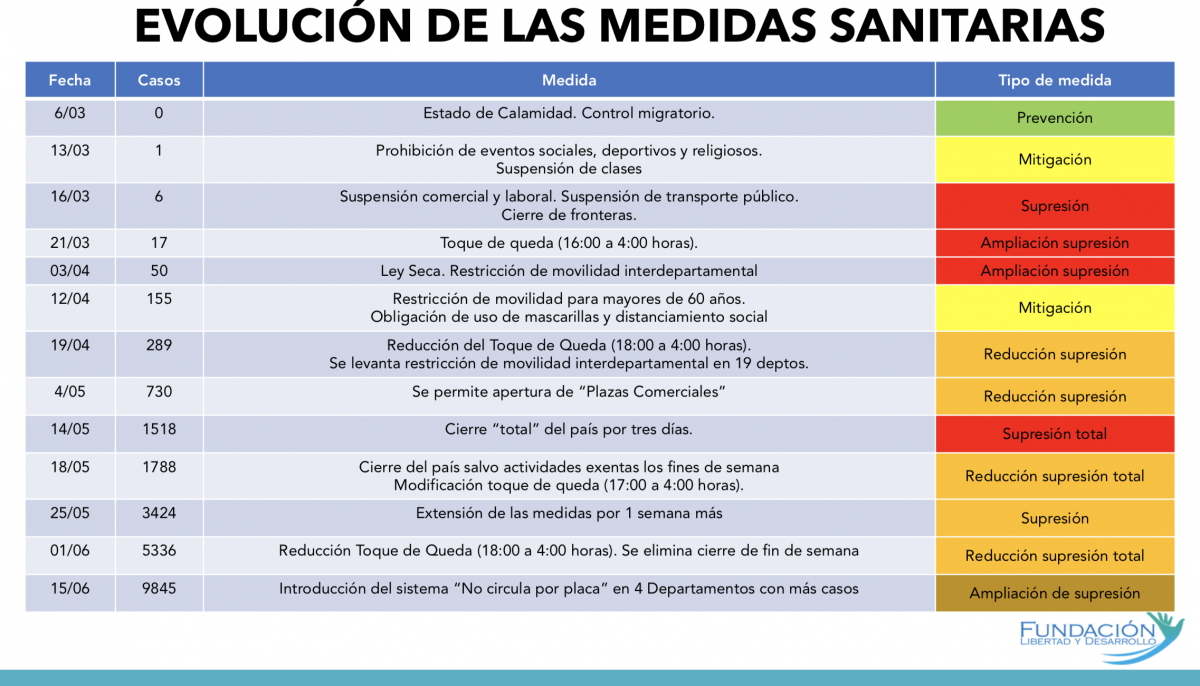 El Gobierno de Guatemala ya presentó un plan de reapertura. En el siguiente cuadro se pueden identificar las fases que incluye y las respectivas condiciones que se deben cumplir para dar paso a la reapertura de las diferentes actividades que se permitirán.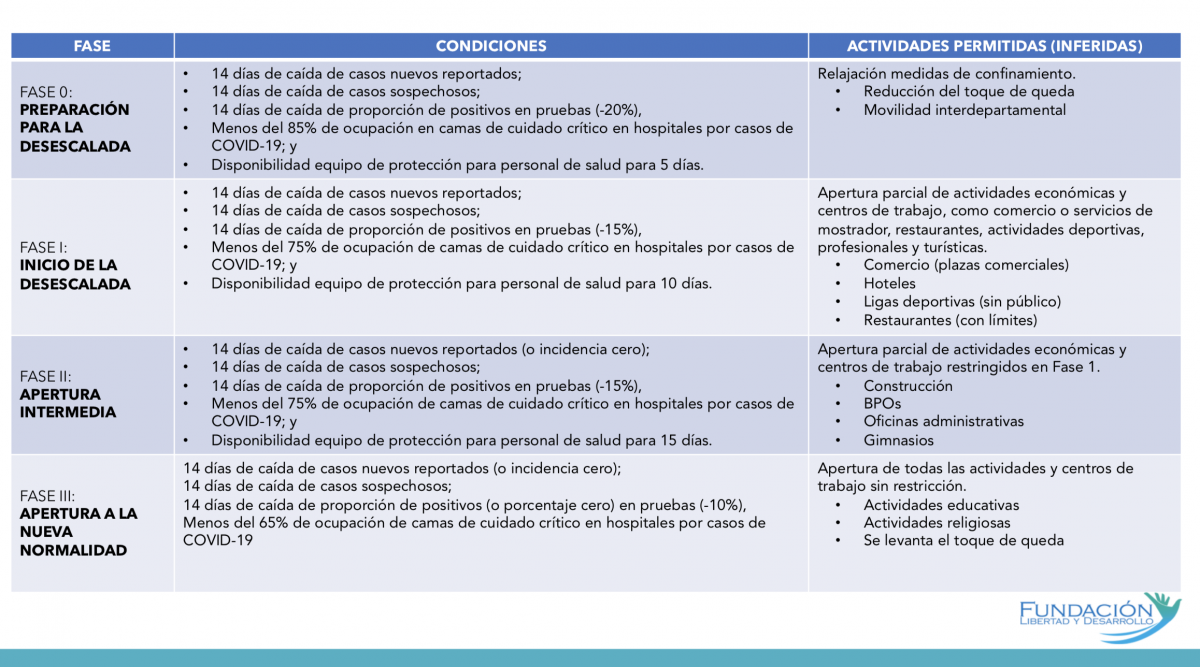 Descarga el análisis completo aquí.