Freedom House Celebrated Honorees for 2023 Annual Awards with Human Rights Defenders and Democracy Advocates
Washington, DC - Freedom House celebrated the 2023 Annual Awards on Tuesday, May 9, 2023. The event, held at the Conrad Washington, DC, was a resounding success, with attendees from around the world gathered to honor human rights defenders and democracy advocates.
The Freedom House Board of Trustees and Dinner Co-Chairs, The Honorable Jane Harman, The Honorable Goli Ameri, and Dionisio Gutiérrez, were commended for their unwavering commitment to promoting freedom, democracy, and human rights worldwide. Both Harman and Ameri are exceptional women who serve as inspiring examples of leadership, dedication to public service and women rights.
Dionisio Gutiérrez, is a prominent Latin American civic and business leader who has dedicated his career to promoting the values of democracy, freedom and development in the region. Gutierrez is the first Latin American to serve on the Board of Directors of Freedom House. His civic and international media work has earned him numerous awards, including the Order of Civil Merit awarded by the King of Spain in 2014 and the "Empowerment for Democracy" award from Power Awards and the American Business Council Foundation in the United States in 2012.
The Freedom House Annual Awards have been recognizing the tireless efforts of individuals and groups who fight for freedom and democracy since 1943. This year, the Women of Iran and Vladimir Kara-Murza, a Russian politician, author, and historian, were honored with the Freedom Award. Hon. Michael A. McCarthy, U.S. Ambassador to Liberia, was awarded the Mark Palmer Prize.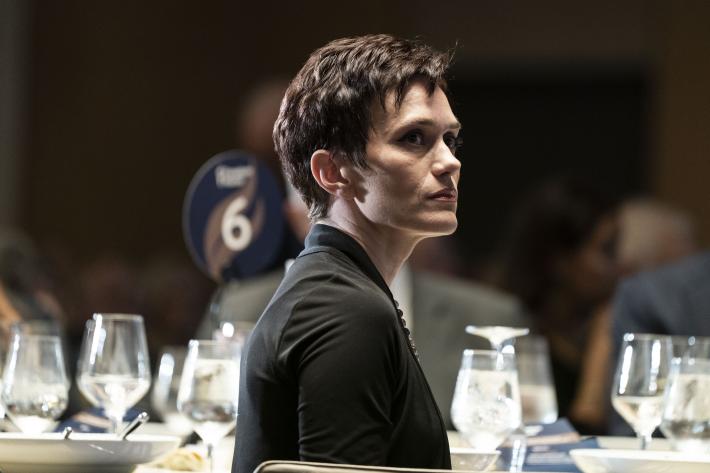 Evgenia Kara-Murza accepted a 2023 Freedom Award on behalf of her husband Vladimir Kara-Murza. (Photo by Joshua Roberts/ Freedom House.)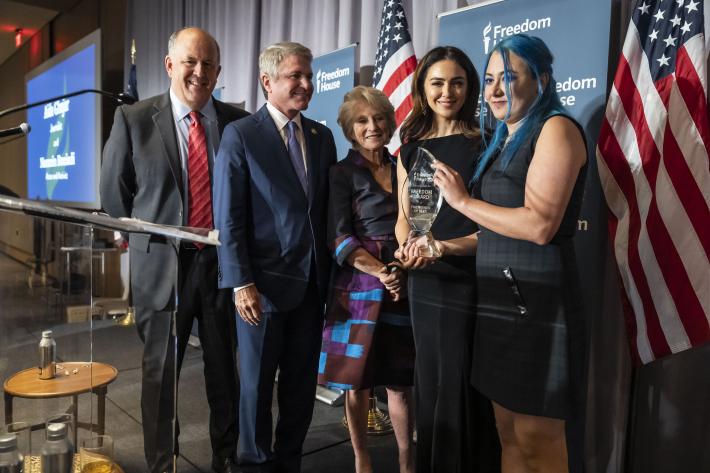 From left: Freedom House President Michael Abramowitz, the Hon. Michael T. McCaul, the Hon. Jane Harman, Nazanin Boniadi, and Aida Ghajar. (Photo by Joshua Roberts/ Freedom House.)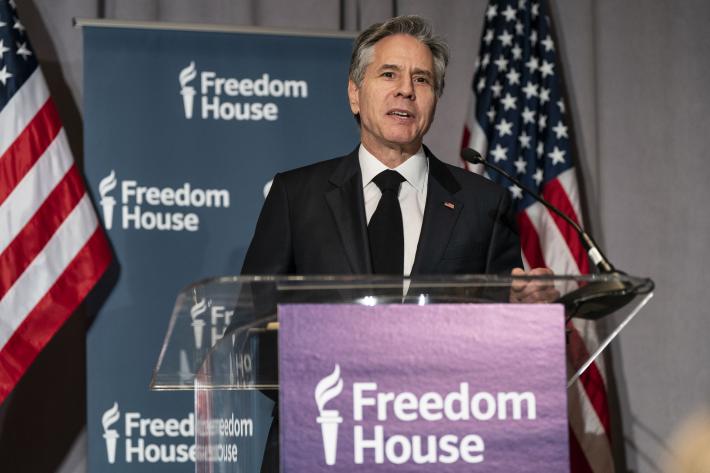 US Secretary of State Antony J. Blinken delivers the keynote address at the 2023 Freedom House Annual Awards. Photo courtesy of Freedom House
Freedom House is a nonprofit, nonpartisan organization that works to create a world where all are free. Freedom House informs the world about threats to freedom, mobilize global action, and support democracy's defenders.
For more information about the event and the organization, please visit www.freedomhouse.org.